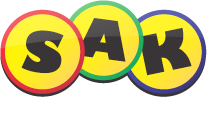 CLIENT             SAK Theatre Company, Orlando, Florida
BACKGROUND
SAK Theatre began in 1977 as a touring company, presenting audience participation shows at fairs across the U.S.  In 1982 they were approached by Walt Disney World in Florida to present these shows on a full time basis at their EPCOT theme park.  SAK suddenly became a corporation and moved its base of operations to Florida, where they provided shows for Disney as well as festivals and EXPOs around the world.  The Disney contract ended in 1990 and the core ensemble of SAK opened their first retail venue; The SAK Comedy Lab in downtown Orlando, Florida.
This exciting new venture brought with it a lot of conflicting opinions and visions of its future, so the SAK team called upon ICS for guidance.
 PROCESS
The SAK leadership team participated in a 3 Day Human Element Workshop designed to increase self-awareness and self-esteem and to promote open communication between the leaders.
This was followed up by a 5 day Implicit Career Search workshop that included the leadership team and all SAK performance staff (total of 32 participants). This workshop encouraged open communication between all SAK staff and also guided each participant to develop their own Implicit Career Plan. Staff were then encouraged to compare the personal work purpose they developed during ICS to the mission statement of SAK Theatre to see if it aligned. At this point two staff members became clear that their work purpose would not be served by working at SAK and each of them made plans to develop their careers outside of the company. They continue to be active supporters and patrons of SAK and its ideals.
The next workshop was a 2-day Strategic Planning session where the leadership crew plotted SAK's future. This resulted in the decision to send a number of the team from Orlando to Los Angeles.
OUTCOME
SAK Theatre is about to celebrate its 40th anniversary and is a mainstay of the Orlando entertainment scene. The individuals who headed to LA all experienced varied and different levels of success as indicated in the results grid in the appendix.
RESULTS
See Appendix 3 'SAK Individual Follow Up'